Orthodontic Arts is excited to launch its brand new patient rewards program! Our patients and their parents will now be able to earn points that they can exchange for valuable gift cards. When you're part of our rewards club, we'll give you your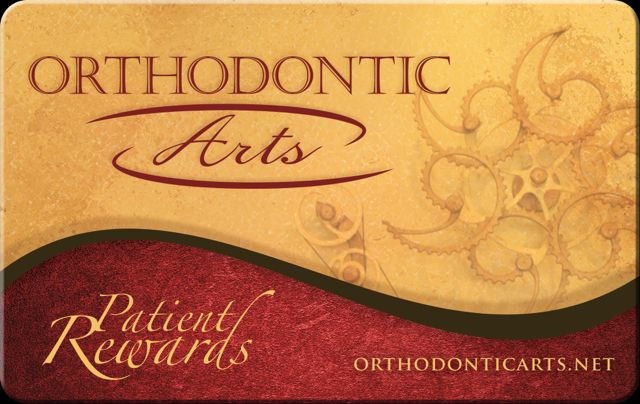 very own Orthodontic Arts rewards card. Each time you come, bring your card, and we'll award you all the points you've earned for that visit. Earning points is easy and there are lots of ways to participate. For example, just coming to our office for a complimentary new patient exam or wearing your Orthodontic Arts t-shirt to appointments will add points on your card. You can log in to the program through our website or the Patient Rewards Hub app to discover more opportunities to get rewards. Entering and winning fun contests, sharing reviews, completing surveys—these are all ways to rack up points. Maintaining great oral hygiene while you're in braces is another way. You can even earn points for interacting with us on social media. Then get the prizes you redeem with those points delivered right to your door!
And talk about awesome prizes! How would you like to receive a gift card for Amazon, Toys "R" Us, Game Stop, Macy's, Best Buy, Bath and Body Works, Walmart, Pier 1 Imports, or Lowe's, just to name a few? You pick the prizes and you use your gift cards to shop for what you want! Have we whet your appetite yet? Well, in case we haven't, we also offer prizes you can use at eateries like McDonald's, Panera, Cold Stone, Cracker Barrel, TGI Friday's, Outback, and Olive Garden.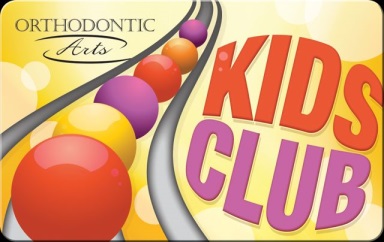 Use your rewards to put some pep in your step with a caffeinated pick-me-up from Starbucks. Fix up—and fill up—your ride using prizes for Auto Zone and Shell. Explore more sports and outdoor adventures with a gift card to Golfsmith or Cabela's. Treat yourself to a night out watching the latest action-packed blockbuster at a Regal or AMC theater with tickets you've earned through our program. Or enjoy hours of entertainment by redeeming your Apple iTunes rewards. It's our way of making your orthodontic experience more engaging, successful, and fun! Even if it's not time yet to begin your braces treatment, you can still enjoy activities and start saving points through our Kids Club for when you are ready to get started.
Think about it–we not only give you a better smile; we give you lots of reasons to use that smile. How rewarding is that?!
by Karen Allard