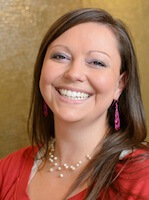 Lindsay Bettez
Shortly after earning my degree in elementary education in 2005, I found myself seeking employment. By chance, I came upon an administrative position with an orthodontic practice through a friend. Though this was not in my field of study, I accepted the position…and it was a great fit for me! I fell in love with orthodontics and my work. I moved from Florida to Virginia and was very fortunate to have the opportunity to re-enter the field in a clinical capacity with Orthodontic Arts in October, 2011. I am excited to be a part of the Orthodontic Arts team and am enjoying a beautiful life here in Central Virginia with my husband and five children.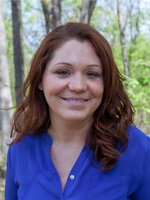 April Boldak
I have been in the orthodontic and dental field for about 8 years now. A recent transplant to Nelson County, I was thrilled to accept a position with Orthodontic Arts, and have joined their clinical team. Great smiles change lives, and I get to be a part of that every day. Dr. Prillaman and Dr. Sterne are the most wonderful doctors I have had the pleasure of working with; they truly have their patient's best interests at heart. In my spare time, I enjoy creating new recipes with items from my garden and spending time with my family and friends. I try to stay active in the community by volunteering and am a strong advocate for animal welfare.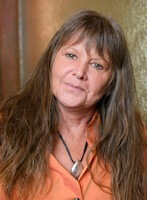 Jean Ferguson
I began working as a clinical assistant for Dr. Zechini in 1980, and now I enjoy my position as a member of the front desk team. I am mother and friend to one special son, Rocky. I also have a wonderful daughter-in-law and awesome grandson. I really enjoy spending time at the beach and try to get away to the North Carolina shores whenever I can. I have seen many smiles change over my years in orthodontics. It's a pleasure to help our patients gain a smile for a lifetime. I love working with all of my coworkers and the doctors because each person is unique in their own way.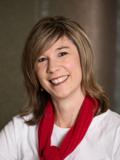 Heather Holmes
After 10 years of being a stay at home mom, I decided to go back to school for dental assisting and was lucky enough to start working for Orthodontic Arts upon completion in July of 2014. I have always been interested in the dental field and love working with people.  I feel very blessed to work with such a great team of doctors and staff here at OA. I'm married to my very best friend and together we share 4 beautiful children. Being a mom has been my greatest accomplishment so far, and I love spending time with my family and friends. In my down time I love photography and capturing special moments for others. I'm a northern, big city girl living in a small southern community and I love it.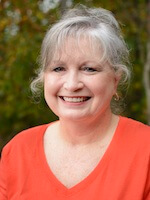 Brenda Jarvis
I have been an orthodontic assistant since 1994 and a part of the Orthodontic Arts team since 2010. I find it such a rewarding career to be able to help give our patients beautiful smiles and get to know them and their families. When not at work, I enjoy spending time with my family and friends. I have been blessed with a wonderful husband, a son and two grandsons. I also enjoy spending time outdoors, camping, fishing, movies and especially game night with the boys.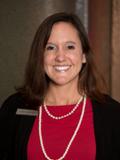 Leah Mayhugh
At 12 years old, my father gave me an important lifetime gift, the gift of a great smile. Before having braces, I hid my teeth and never wanted to be in pictures or laugh in front of people. I have found that a great smile exudes confidence and opens doors for success. I have been blessed in life with a supportive, fabulous husband and three beautiful, healthy children. After being a stay at home mother for several years, I decided it was time to re-enter the workforce.  Remembering my own orthodontic treatment was to me, my prayers were answered with a career opportunity at Orthodontic Arts! It is fulfilling as a treatment coordinator to see people transform through their treatment process at Orthodontic Arts.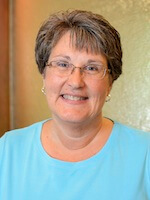 Connie McCall
Wanting a new and exciting career, I joined the Orthodontic Arts team in August 2010 as the insurance coordinator. My past experience was in the medical field, and now I'm in a fast paced orthodontic office and loving it! Orthodontic Arts was no stranger to my family because my two children were treated by Dr. Zechini and later by Dr. Prillaman. My husband and I were always impressed by the care and concern that was shown by the staff. Now I'm here helping parents with their insurance questions. I have three children and one grandson. In my spare time, I enjoy decorating my church for services and special events, designing floral arrangements for weddings, and spending time with family and friends.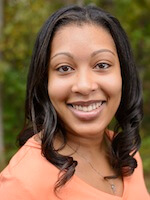 Amber Robinson
I've wanted to be in the dental profession since eighth grade. When I found out my high school had a dental careers class I jumped at the opportunity to explore the different specialties of dentistry. The one that caught my attention the most was orthodontics. I was excited when I got the chance work in an orthodontic office during one of my clinical rotations.  I became part of the Orthodontic Arts family in July 2011.  Although I was the youngest member, I felt welcomed and part of the team.  I enjoy working at Orthodontic Arts. I have a wonderful little boy who keeps me busy outside of work. In my spare time, I love to read, catch the latest movies, and do fun activities with my super active son.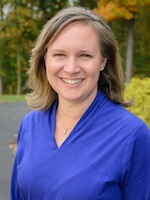 Sonya Prillaman
I met Dr. Prillaman when we were both students at the University of Virginia, and we got married a few years later. I worked in the human resources field for the Federal government and in private industry before taking time off when we had our two daughters. I am the office manager at Orthodontic Arts and enjoy working with our staff and patient families to make our office an outstanding place for everyone. I stay very busy with our daughters, Emma and Phoebe, in their activities and sports. I am also involved in my church and enjoy reading and traveling in my free time.