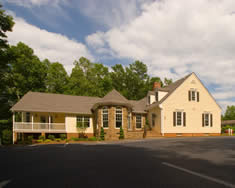 Orthodontic Arts
306 Brook Park Place
Forest, VA 24551
Phone: 434-385-4499
Fax: 434-385-7944
If you are a current patient and have an after hours emergency, please call our office. Select the emergency option to leave a message for one of the doctors. The doctor will immediately be alerted and will return your call.
To contact us by email, please use the form below. Thank you.
Orthodontic Arts main office is conveniently located just off Enterprise Drive between Wyndhurst and Route 221. Click the map to go to Google Maps for directions to our office.